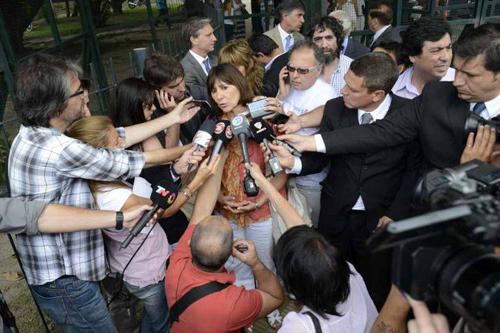 Even – or especially – with the assets of entire countries at stake, some people just can't help dipping into the metaphorical cookie jar. Still, given how much access such politicians have to funds, plus the potential for significant bribes, temptation must be hard to ignore. For the easily corruptible, at least. From money caches hidden in bathrooms to fraud and bribery, there are various ways these 10 finance ministers found to land themselves in hot water – making them prime examples of what not to do in the world of money.
10. Felisa Miceli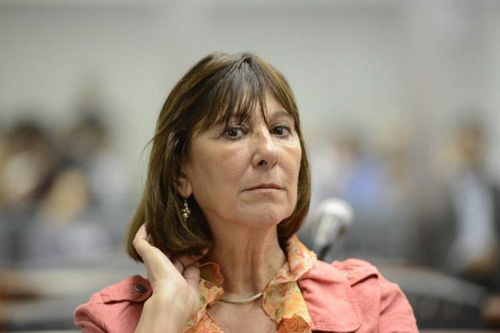 In 2005, Felisa Miceli became Argentina's first-ever female finance minister. However, unfortunately she was forced to resign in view of corruption allegations less than two years later. Miceli's sack of money, totaling approximately $52,000, was stashed in her office bathroom. A bomb squad found the suspicious parcel filled with mixed currencies during a standard check.
Although Miceli claimed that the money was a loan from her now-deceased brother, judges concluded otherwise and added that she was also responsible for the disappearance of the police report documenting the bag's discovery.
In December 2012, judges sentenced Miceli to four years in prison and disqualified her from holding public office for eight years. According to the Daily Nation, "She dismissed accusations that she had accepted bribes, destroyed documents and given false testimony as a 'ruthless' smear campaign." Throughout the ordeal, Miceli maintained her innocence.
9. Katele Kalumba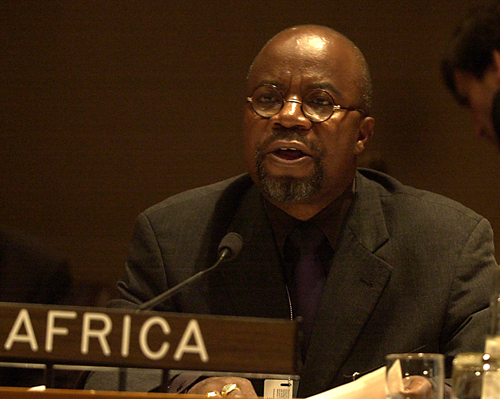 From 1991 to 2001, Katele Kalumba served as Zambia's finance minister under the presidency of Frederick Chiluba. However, during this period, he participated in some rather shady financial transactions. And unfortunately for him, they didn't come without repercussions.
According to the BBC, "A court in Lusaka jailed him for five years with hard labor in connection with irregular payments of $25m to two American security firms." Kalumba was accused along with six other people, although all seven denied the charges. After he was charged, Kalumba launched an appeal, but in August 2012, the court did not succeed in delivering a judgment.
8. Ujayli Abdelsalam al-Burayni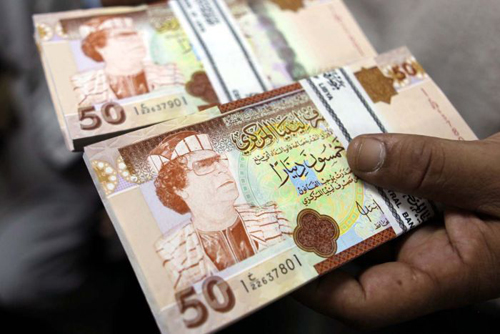 Ujayli Abdelsalam al-Burayni was Libya's finance minister under the reign of controversial leader Muammar Gaddafi. Charges of corruption emerged in 2001, though an investigation had been underway – but not reported – for an entire year, after bank officials noticed that public funds were going missing.
The money was supposed to be used for the development of Libya's second-largest city, Benghazi. However, the bank officials spotted the fact that massive amounts of assets were being diverted, which led to the investigation and the eventual conviction of 47 bank and government officials.
Though al-Burayni was not directly implicated in the case, he was convicted of negligence and sentenced to a year in prison. Other officials were not so fortunate. Some were sentenced to 19 years in prison and others were fined up to around $1 million.
7. Louis-Lucien Klotz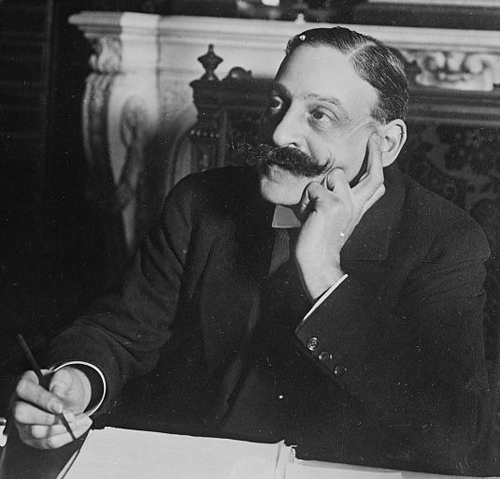 Paris-born journalist and politician Louis-Lucien Klotz served as France's finance minister for many years – including during the First World War. Still, prime minister Georges Clemenceau was reportedly unimpressed with Klotz's monetary acumen and once said, "My finance minister is the only Jew in Europe who knows nothing about money." Notwithstanding such a slur, whether Klotz was blatantly corrupt or simply lacked ability during his time as a politician is uncertain.
What is clear is that after his retirement, Klotz lost all his money in shady, high-risk financial speculation. Moreover, in 1929 he was sentenced to two years in jail for passing bad checks. Klotz died a year into his sentence, and creditors seized the house he had inherited from his brother in an attempt to cover their losses.
6. Adel Qudah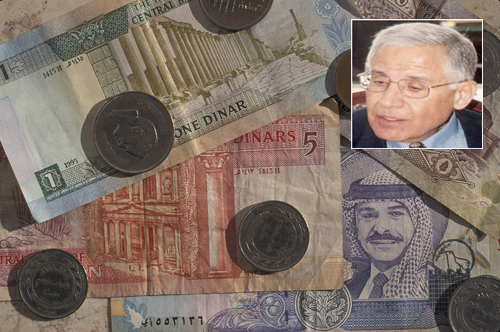 Adel Qudah is a Jordanian ex-finance minister and the former chairman of the Jordan Petroleum Refinery Company. According to Reuters, he also has the dubious distinction of the being "the first senior government official to face corruption charges in a country where detention of top figures is rare."
Along with two senior officials, Qudah was accused and found guilty of taking bribes from businessman Khaled Shaheen concerning the improvement of the state-run oil refinery. Qudah had to be hospitalized after testifying because he had stopped taking his medications to protest his not being granted bail. Eventually, his health conditions – which include diabetes, high blood pressure, and heart disease – led to him being moved to house arrest for the remainder of his sentence.
5. Ehud Olmert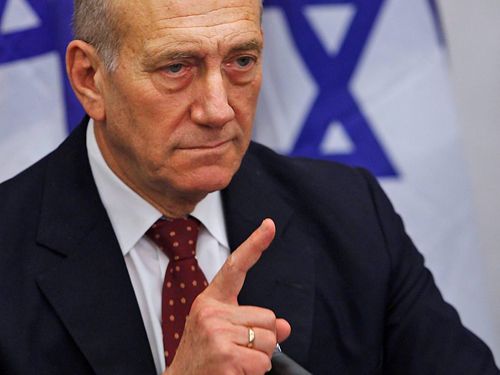 On August 7, 2005, Ehud Olmert became Israel's acting finance minister, after Benjamin Netanyahu resigned over Israel's decision to withdraw from the Gaza Strip. In November 2005, Olmert officially took over the position. He had served as the mayor of Jerusalem from 1993 to 2003 and went on to become prime minister of Israel in 2006.
However, Olmert decided to resign in 2008, and stepped down in 2009, due to mounting public pressure relating to a string of corruption charges. He was accused of fraud, concealing fraudulent earnings, fraudulent tax evasion, and breach of trust.
Olmert was acquitted on all but the last charge, which saw him receive a one-year suspended prison sentence and a fine amounting to 75,300 shekels ($19,170). He has also been charged with taking bribes relating to a controversial luxury housing development during his time as the mayor of Jerusalem, although according to the BBC, "Olmert denies any involvement in the affair."
4. Rabindra Nath Sharma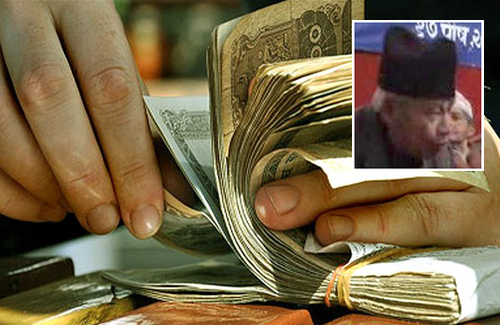 Ex-finance minister of Nepal Rabindra Nath Sharma entered politics in 1967. Yet despite this, in 2012 a court heard that he had used his power to embezzle upwards of 20 million Nepalese rupees ($227,764). According to The Himalaya Times, "Sharma was found to have made only Rs 14.5 million ($165,128) through his legitimate sources of income."
Apparently, The Commission for the Investigation of Abuse of Authority had filed the case 10 years previously, but Sharma was acquitted on "technical grounds."
The 2012 trial led to Sharma's conviction – the catch being that he had passed away in 2008. And since you can't send a dead person to jail, the court instead seized land and vehicles from Sharma's family to make up for the stolen amount.
3. John Aislabie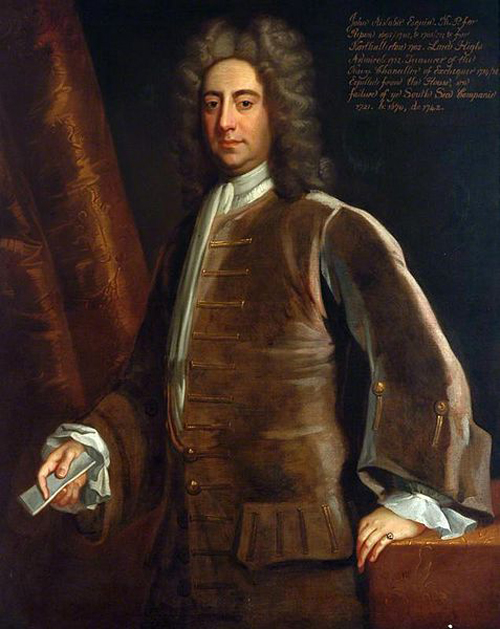 John Aislabie was the UK Chancellor of the Exchequer (finance minister) from 1718 to 1721, although he's perhaps better remembered for pioneering natural landscaping. And it isn't a stretch to say that he'd have been better off sticking to flowerbeds!
In 1719, the South Sea Company suggested that they would take over the national debt in return for government bonds. Aislabie was an avid supporter of the proposal and helped to negotiate the contract as well as navigate it through the House of Commons. Yet his support, it turned out, was for good reason: the South Sea Company gave him £20,000 ($32,090) of company stock in exchange for his advocacy.
Everything hit the fan when the South Sea Company collapsed in 1720, giving rise to an investigation that brought Aislabie's scheme to light. He resigned from his position in 1721. Then, after he was found guilty of corruption, Aislabie was expelled from the House of Commons and locked up in the infamous Tower of London. After his release, he quite wisely went back to gardening.
2. Avraham Hirschson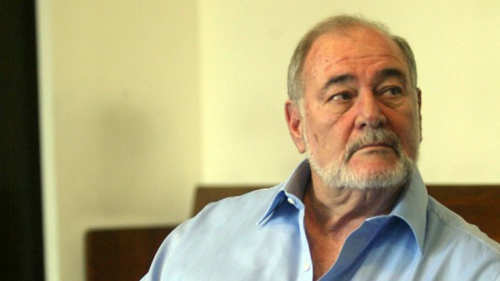 Avraham Hirschson served as Israel's finance minister from 2006 to 2007 – when corruption allegations forced him to resign. Hirschson was accused of embezzling over two million shekels ($500,000). And according to The Times of Israel, he was indicted for "aggravated fraud, theft, breach of trust, money laundering, and forgery of corporate documents," amongst other crimes.
In 2009, Hirschson was sentenced to five and a half years in prison and fined 450,000 shekels ($120,643). Even so, good behavior earned him parole almost two years before he had completed his sentence.
1. Youssef Boutros-Ghali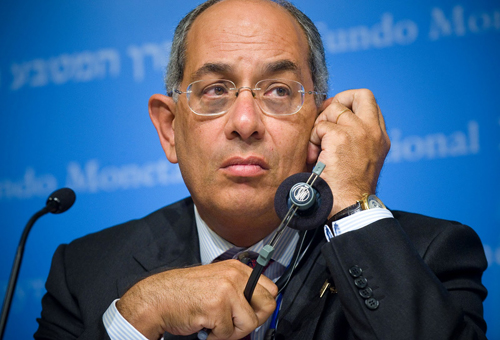 Youssef Boutrous-Ghali became Egypt's finance minister in 2004. However, on January 31, 2011, perhaps hoping to quell the growing discontent in Egypt, Hosni Mubarak replaced Boutrous-Ghali with Samir Radwan. Then in February 2011, Boutrous-Ghali fled Egypt.
In June 2011, the BBC reported, "The Cairo criminal court gave Ghali 15 years for squandering public money by using cars held in customs and 15 years for abusing his position to personally benefit from finance ministry funds."
Boutrous-Ghali was convicted and sentenced in absentia to 30 years in jail. At present, he is reportedly living in the UK; and because the UK has no extradition relations with Egypt, a special agreement would have to be made with the UK home secretary in order for action to be taken against him.